17.06.2016
Water Ways Expo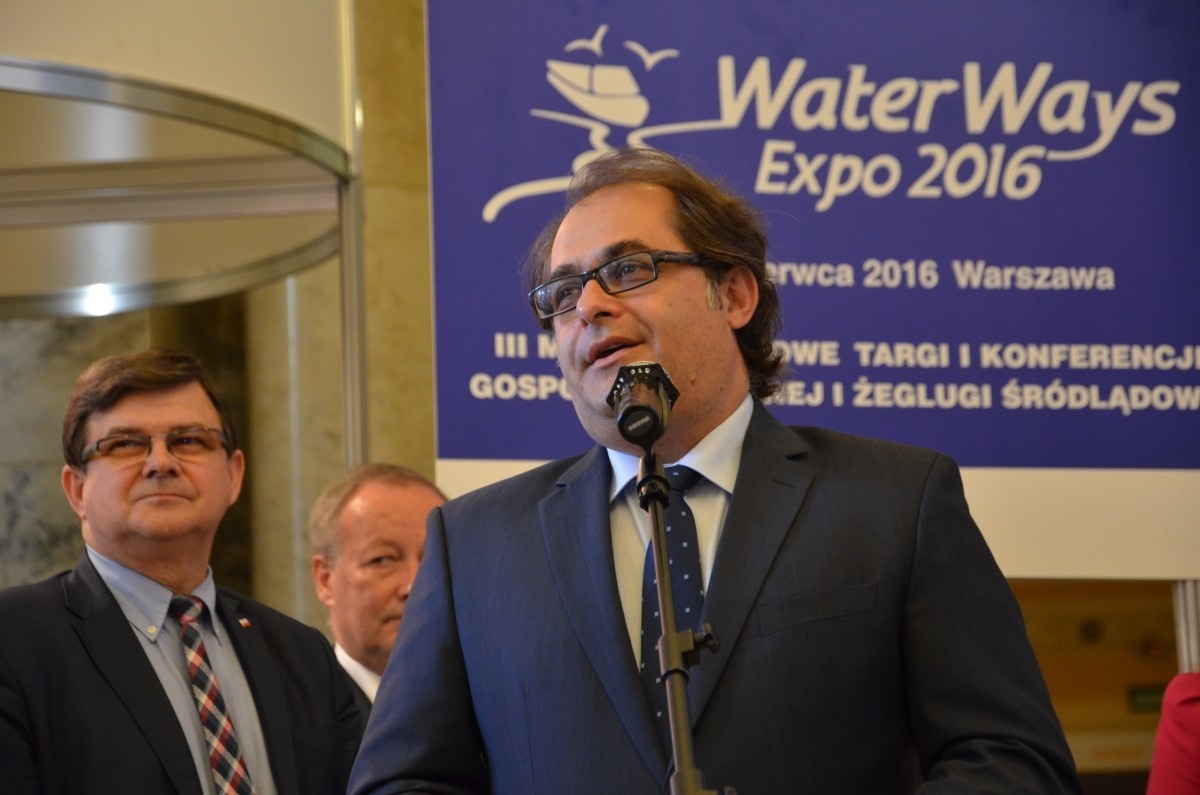 The 3rd International Exhibition and Conference on Water Management and Inland Shipping was held on 16-18 June, 2016 in the Palace of Culture and Science in Warsaw, Poland.
The event was inaugurated by the Minister of Water Management and Inland Shipping – Marek Grobarczyk.
Hydroinvest participated in an event being part of the conference, labeled with a slogan 'A Vision for Modernity and Innovation' a new scope of investment in water management and inland shipping.
The conference was addressed at the milieu of professionals dealing with water management – contractors and companies in the field of inland shipping, representatives of renewable energy businesses with strong accent on hydro-energy, and water tourism.
Subject of this year's expo was:
Water economy infrastructure and inland water management system in Poland - including solutions and services for hydraulic structures construction and maintenance, dredging, gateways; complex solutions in the field of hydraulic construction and earth moving;
Inland Water utilization in urban areas - including investment opportunities, designs, technologies and solutions for the waterfront development, marina equipment and river harbors;
Flood protection precaution - including flood-protection designing and mobile flood protection security systems;
Monitoring and emergency systems for inland water system in Poland - including hi-tech detection, communication and alert systems; hydraulic simulations.
Water power engineering and equipment - including safeguarding, turbines and cooling systems;
Inland vessels and their equipment - including tourist ships, water taxis, barges, tugboats, push-boats, drudgers, ice-breakers, specialized emergency and fire-response vessels, and leisure vessels;
Inland shipping security - including navigation, communication and emergency systems;
Designs, technologies and solutions for river harbors and river shipyards - including solutions for the integration of existing and planned harbors in the state and regional system of goods shipping.
The representatives of the Government and the Parliament put forward the assumptions and plans for the water economy - including Water Law reform to be introduced in year 2016.
Reform of the Water Economy was the feeding subject for panel discussions, and opportunity for presenting opinions for several milieus in regards to natural environment renewal in broad understanding.
back